Concert of Scottish Music and Dance
The Fall concert for 2022 was a great success. We do not yet have a date for 2023.
Watch this space for updates, or subscribe to our mailing list. A complete list of events can be found on our calendar.
The following information is from the 2022 concert.
Saturday, November 12, 2022
Scottish Rite Masonic Museum
33 Marrett Road, Lexington, Massachusetts
Two shows - 3:00 pm & 7:30 pm
featuring International Scottish music stars
with Highland Dance Boston, Robert McOwen, artistic director, and the Boston Scottish Country Dancers.
Alasdair Fraser and Natalie Haas
Tickets now available!
Visit https://rscdsboston.ticketleap.com/ for online sales ($2-$2.75 fee added depending on price of ticket). Some tickets will be available at the door. The box office will open at 2:00 p.m. for the matinee and 6:30 p.m. for the evening performance.
For info contact concert@rscdsboston.org or 617-417-1621. Volunteers needed; complimentary or half-price ticket, depending on job. Hope to see you there!
About the performers
Alasdair Fraser and Natalie Haas
" … you would think they'd been playing together for centuries. While his fiddle dances, her cello throbs darkly or plucks puckishly. Then [Haas] opens her cello's throat, joining Fraser in soaring sustains, windswept refrains, and sudden, jazzy explosions. Their sound is as urbane as a Manhattan midnight, and as wild as a Clackmannan winter."

-- Boston Globe
"As many gigs as they must have played together over the past decade or so, there remains a striking spontaneity about Fraser and Haas's music-making. He has tonal variation and attack to spare, but what makes them so consistently absorbing is the responsiveness each shows to the other. Haas is more than a cellist: she's the rhythm section who uses the percussive chip'n'chop of her bowing and the double bass-like pulse of her pizzicato playing to great effect. The accompanist's role moves so fluently between them, building tension all the while, and then they'll slip into unison and it's like floodgates opening. "

-- The Herald
"Fraser, one of the most respected of all exponents of the Scots fiddle, would look long and hard to find a more appropriate cellist as a partner...A positive joy."

-- The Scotsman
The musical partnership between consummate performer Alasdair Fraser, "the Michael Jordan of Scottish fiddling", and brilliant Californian cellist Natalie Haas spans the full spectrum between intimate chamber music and ecstatic dance energy. Over the last 20 years of creating a buzz at festivals and concert halls across the world, they have truly set the standard for fiddle and cello in traditional music. They continue to thrill audiences internationally with their virtuosic playing, their near-telepathic understanding and the joyful spontaneity and sheer physical presence of their music.
Fraser has a concert and recording career spanning over 30 years, with a long list of awards, accolades, radio and television credits, and feature performances on top movie soundtracks (Last of the Mohicans, Titanic, etc.). In 2011, he was inducted into the Scottish Traditional Music Hall of Fame. Haas, a graduate of the Juilliard School of Music, is one of the most sought-after cellists in traditional music today. She has performed and recorded with a who's who of the fiddle world including Mark O'Connor, Natalie MacMaster, Irish supergroups Solas and Altan, Liz Carroll, Dirk Powell, Brittany Haas, Darol Anger, Jeremy Kittel, Hanneke Cassel, Laura Cortese, and many more.
This seemingly unlikely pairing of fiddle and cello is the fulfillment of a long-standing musical dream for Fraser. His search eventually led him to find a cellist who could help return the cello to its historical role at the rhythmic heart of Scottish dance music, where it stood for hundreds of years before being relegated to the orchestra. The duo's debut recording, Fire & Grace, won the coveted the Scots Trad Music "Album of the Year" award, the Scottish equivalent of a Grammy. Since its release, the two have gone on to record five more critically acclaimed albums that blend a profound understanding of the Scottish tradition with cutting-edge string explorations. In additional to performing, they both have motivated generations of string players through their teaching at fiddle camps across the globe. (https://alasdairandnatalie.com/press)
Highland Dance Boston is a performing company that specializes in the traditional and contemporary dances of Scotland. Founded by dancer-teachers Robert McOwen and Karen Campbell Mahoney, the company includes competitive highland dancers, teachers of Scottish dance, and musicians. Its repertoire includes many exciting choreographies of traditional highland and step dances, as well as some recently devised and original pieces. The group was formed in the spring of 2002, in time for performances at the New England Folk Festival (NEFFA) in April and Gaelic Roots in June and has been performing ever since. Highland Dance Boston was incorporated as a n onprofit organization in Fall 2003.
The Boston Scottish Country Dancers (formerly known as the Demonstration Team of the RSCDS, Boston Branch) are led by teachers Andy Taylor-Blenis and Laura DeCesare. The group has performed at NEFFA, Dance for World Community, the New Hampshire Highland Games, and town fairs. It has also participated for many years in Burns Night celebrations hosted by graduates of the "ancient universities" of England, Ireland, and Scotland. The group highlights both traditional and modern country dances, weaving them into seamless medleys.
Anne Hooper (Music Director and fiddle) is a two-time winner of the U.S. National Scottish Fiddle Championship. She has performed frequently for dance events of the Royal Scottish Country Dance Society and served as Music Director of Boston Harbor Fiddle School, past RSCDS Boston concerts, and Pinewoods Camp Scottish Sessions. Also a classical musician, Anne played for nine years with orchestras in Salzburg and Munich and is currently an active member of the Pro Arte Chamber Orchestra and the Boston Philharmonic. She is on the faculty of  the Rivers School Conservatory and the New School of Music.  http://scottishfiddle.org/annehooper
Stephen Thomforde (pipes) began playing the Great Highland pipes at age twelve and has since added small and border pipes to his repertoire. Growing up near Philadelphia, Stephen was immersed in the vibrant folk scene from a young age. He began contra and English dancing but didn't discover Scottish Country until working at Pinewoods Camp in 2010. He's been hooked ever since. In addition to playing with the Catamount Pipe Band in Vermont, Stephen is an accomplished dancer, having performed with the Boston Scottish Country Dancers and Red Thistle Dancers (Palo Alto, CA).
In 2017, Stephen followed his passion and apprenticed with the bagpipe maker, Michael MacHarg. Since then, Stephen has made a number of bagpipes including the ones he is playing today. His home studio in Lowell, MA, has given him the flexibility to work evenings, weekends, and whenever he can spare more than five minutes. When not working in the studio, Stephen spends time with his wife and their two sons.
Robert McOwen began Scottish country and Highland dancing in Berkeley, California in 1973. He received his Teaching Certificate for country dancing in 1980 and has been a member of the Scottish Dance Teacher's Alliance (for Highland) since 1987. Robert has taught at country dance workshops around the world and has competed in and performed at various Highland events, including Bonnie Rideout's "Scottish Christmas" Tour 1999-2005. In 2002, he and Karen Mahoney formed Highland Dance Boston, a performing company. Robert has served many times as artistic director of this concert and of its predecessor, the Burns Night concerts with Jean Redpath and Alasdair Fraser in Sanders Theatre. A bassist and guitarist, Robert has played and recorded with the Berkeley Scottish Players, Tullochgorum, Pipes Awa', Muckle Carffufle, and Sprig of Ivy. When not involved with all things Scottish, Robert is Professor of Mathematics at Northeastern University.
Beth Murray (piano) has taught and played piano extensively throughout New England and beyond. A classical musician by training, she has taught piano to students of all ages since she was 18 years old. Beth became involved with the Scottish community in 1979. Her current focus is now playing piano for Scottish dance classes and events, especially since her knees are no longer as strong as they used to be. Beth also plays for contra and English dances. She is beloved for her ensemble playing and has fun figuring out what teachers, dancers, and fellow musicians need to feel invigorated and supported. She loves practicing new music and enjoys listening to and learning from others. When she's not playing piano, Beth can be found playing with her 5-year-old grandson or telling a funny family story.
Where
Scottish Rite Masonic Museum
33 Marrett Road
Lexington, MA 02421
Parking on the premises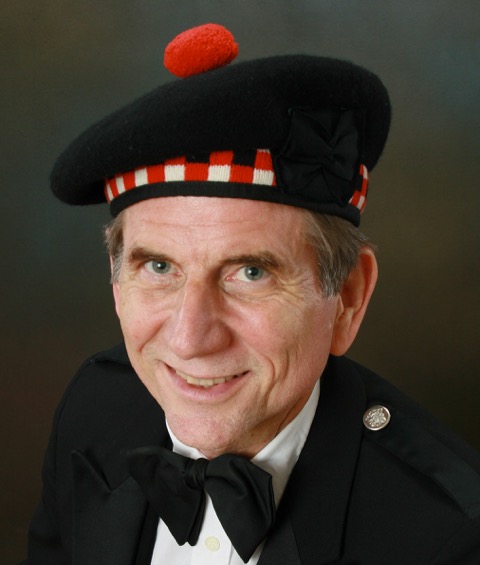 Anne Hooper
Beth Murray
Boston Scottish Country Dancers
Stephen Thomforde
Contact
For more information or to volunteer, email Concert@rscdsboston.org